Spiritual Gifts Class Signup Due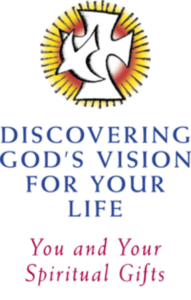 February 16 – Signups End
Classes Saturdays, February 22 thru March 14
Four Saturday mornings, 8-11 am
Cedar Park First UMC is offering a Spiritual Gifts class based on the Stephen's Ministry materials Discovering God's Vision for Your Life by Kenneth C. Haugk. This is a wonderful opportunity to find out what gifts God has given you!
As a participant in the course, you can expect an exciting and enriching experience providing you with fresh perspectives on your life and ministry. The apostle Paul wrote in his letter to the church of Corinth, "Now concerning spiritual gifts, brothers and sisters, I do not want you to be uninformed" (I Corinthians 12:1). This course will be like a fire hydrant gushing with information that will help you understand your spiritual gifts and how those gifts fit with the gifts of others in the body of Christ.
The class has 8 modules, and each Saturday we will go through two. A light breakfast and coffee will be provided. The cost of the course is only $15, which covers the participant manual and two-part spiritual gifts inventory survey.
It is our hope that by attending this course, God's vision for your life will become clearer as you discover your gifts and consider ways to use them.  Please consider embarking with us on this journey of spiritual and personal growth.
If you are interested in this class, please notify the church office by email at sgclass@cpfumc.org by February 16th.