Maundy Thursday Worship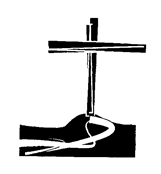 7:00 pm, Maundy Thursday Worship.
On this night we commemorate the supper Jesus shared with his disciples before his crucifixion, when Jesus washed the disciples' feet.  This worship service will include foot-washing and Holy Communion.  The Day gets its name "Maundy" because of Jesus' command (Latin mandatum) at the Last Supper that his disciples should love one another (John 13:34).